I've done a lot with infinity mirrors over the past few years. I'm a little like Michael Corleone in Godfather III.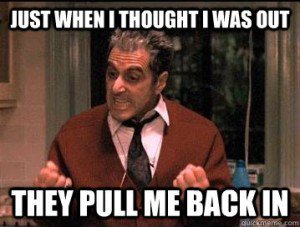 That's not a complaint, mind you. I really enjoy making infinity mirrors. Easily one of the best parts is that they're never really the same. As a way of recapping; I made my own, taught a couple of workshops on how to make them, made one for my friend Andrew Tedford on his food truck Wickedly Sinful, and made some really long ones for Canadian Tire and their IDS booth in Toronto.
One of the cool things discovered was if you mount something the on the rear mirror, it'll reflect back and forth just like the LEDs and go into the distance. I decided to play with that concept with a plastic Easter egg half in my kids' infinity mirrors.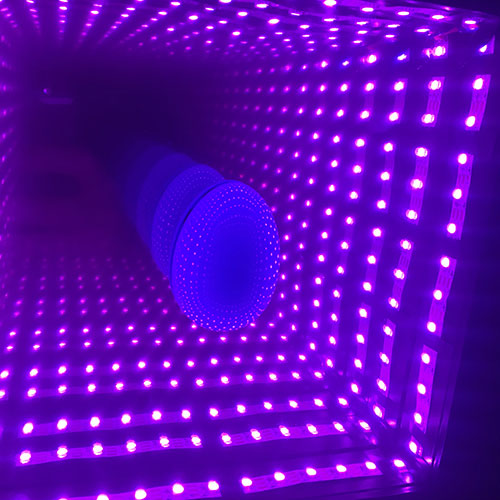 I thought it looked cool and left it for a few days. Until I realized I have the capability to be extra geeky. I have Death Star silicon ice molds, some casting resin for use in my BB-8 build project and a little know-how. I cast halves, let them cure, popped them out and giggled to myself.
I sanded the bottom smooth, grabbed a hot glue gun and presto!
This is my daughter's mirror. She has 60 LED/M neopixels in her mirror and she likes "jewels" so her Death Star stays looking like a jewel. My son hasn't made up his mind as to whether or not I paint his Death Star. I have some matte spray paint that might look cool. So his mirror isn't done. Once he makes his mind up, I assumed after he's seen his sister's mirror, I can move on and photograph the result.